CREATING A SAFE ENVIRONMENT
Pipelines exist almost everywhere. They safely crisscross our neighborhoods, communities, state and country efficiently transporting energy products that we use every day. Energy Transfer has a comprehensive public awareness and damage prevention program designed to help the public understand the important role they play in contributing to pipeline safety. Developed under the guidance of federal pipeline safety regulations, our public awareness program provides critical pipeline safety information to key stakeholder audiences such as those who live and work near our pipeline, affected public, emergency officials, local public officials and excavators.
CALL 811 BEFORE YOU DIG
Always check for pipelines. State law requires you to call 811 at least 72 hours before you plan to dig. Your local State One-Call Center will let you know if there are any buried utilities in the area and the utility companies will be notified to identify and clearly mark the location of their lines at no cost to you.
Be sure to wait the required amount of time for affected utility operators to respond to your request. Then, confirm that all affected utility operators have responded to your request and marked underground utilities. Use special care when digging around the marks.
LEARN MORE
PIPELINE SAFETY AND AWARENESS
Our goal is to educate the public on steps to take in preventing and responding safely to a pipeline emergency.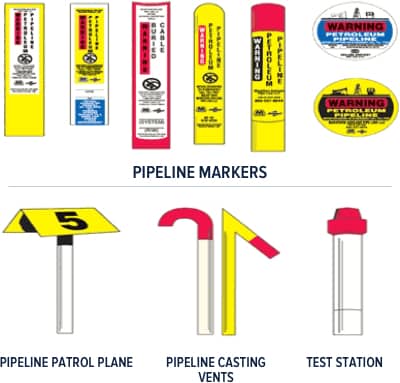 IDENTIFYING A PIPELINE
Most pipelines are buried underground. Markers are used to indicate the approximate location of pipelines at regular intervals along the pipeline right-of-way.
Every marker contains the name of the pipeline operator, products transported and emergency contact information. Markers do not indicate the exact location or depth of the pipeline and pipelines may not always follow a straight line between markers.
WARNING: PENALTIES FOR DEFACING OR REMOVING A PIPELINE MARKER
There are penalties for defacing or removing a pipeline marker. Damage or removal of pipeline signs is a federal offense subject to a fine up to $5,000 and/or up to one year in prison.

To find out if a pipeline is located near you, you can visit the National Pipeline Mapping System. If you plan to do any project near a pipeline or would like to know if a pipeline is located in your area, contact 811 or your local State One-Call Center.
PIPELINE SAFETY BROCHURES
Each year we mail out pipeline awareness and safety brochures along our pipeline routes. Read and download brochures detailing this important pipeline safety information.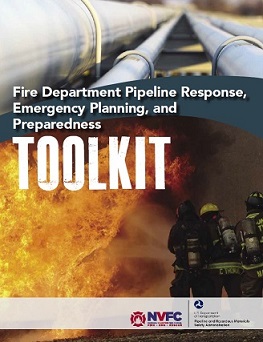 FIRST RESPONDER TOOLKIT
Energy Transfer collaborated with the National Volunteer Fire Council (NVFC), Pipeline & Hazardous Materials Safety Administration (PHMSA) and industry leaders to develop the Fire Department Pipeline Response Emergency Planning & Preparedness (FD PREPP) Toolkit. The toolkit is a free resource designed to help departments conduct pre-incident planning, increase preparedness, and improve response to pipeline incidents.
VISIT WEBSITE