OUR COMMITMENT TO SAFETY
We are committed to protecting and preserving the environment, and recognize the need to conserve natural resources as we conduct our business. Our Environment, Health and Safety Policy (EH&S) includes maintaining an Environmental Management System that drives improved performance and compliance.
STRIVING FOR ZERO
Our Performance Assurance Program is used to monitor, discover, resolve and report environmental impacts as quickly as possible. We are committed to pursuing a zero-incident culture by continuously working to mitigate risk and eliminate any harmful events.

To help achieve this is our Incident Management System (IMS), which uses a risk reduction cycle to document and report EH&S incidents. All events reported through this system undergo a thorough investigation, corrective actions and sharing of lessons learned to prevent future similar events.
1
Draft
All employees are empowered to submit a report.
2
Verification
Initial reports are verified and passed to local Subject Matter Experts (SMEs).
3
Investigation
SMEs complete the investigation.
4
Approval
Directors approve the complete report.
5
Closed
Once evaluated and learnings communicated, the report is closed.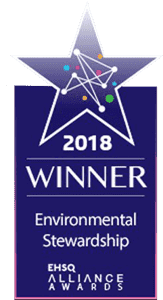 AWARD-WINNING PERFORMANCE
We strive to be the best in class in EH&S and compliance performance. In 2018, we received the EHSQ Alliance Award for Environmental Stewardship for our outstanding leadership and contributions in environmental management and performance.
DOWNLOAD EH&S GUIDELINES
REDUCING OUR FOOTPRINT
Energy Transfer is committed to protecting and preserving the environment, and recognizes the need to operate our assets in an environmentally responsible manner.
Emissions Reduction pdf
CONSERVATION AND WILDLIFE PROTECTION
We understand the many important benefits of maintaining healthy and diverse ecosystems and strive to minimize our impact on biodiversity in areas where we work and operate. We also take special care to train our employees on the importance of environmental protection and biological preservation. To do so, we are proud to work with organizations to help protect the following animals and their habitats: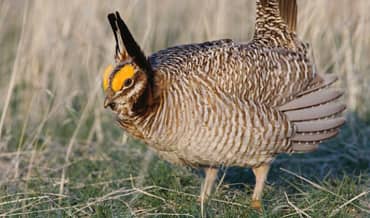 LESSER PRAIRIE CHICKEN
We are proud to participate in the Lesser Prairie Chicken Candidate Conservation Agreement with Assurances, a collaborative effort of state wildlife agencies to help at-risk species.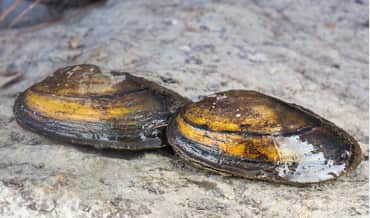 TEXAS HORNSHELL MUSSEL
Energy Transfer has joined the Texas Hornshell Mussel Candidate Conservation Agreement, which helps reduce or remove threats to species at risk of endangerment.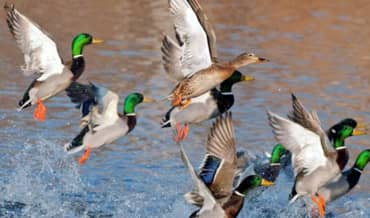 DUCKS UNLIMITED PARTNERSHIP
Our partnership and donation of $5MM to Ducks Unlimited helps support the wetland conservation and restoration efforts in Ohio and Louisiana.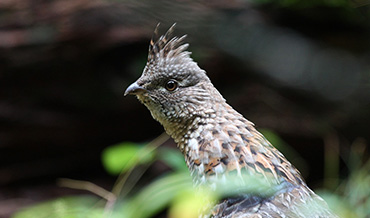 RUFFED GROUSE HABITAT
We partnered with the Pennsylvania Game Commission on the "Roughneck Aspen Management Project" to increase the amount of early successional habitat for ruffed grouse and woodcock.
COASTAL LOUISIANA CONSERVATION
Energy Transfer teamed up with Ducks Unlimited to help conserve and restore important habitats along Louisiana's coast. In this video, we are restoring more than 1,200 acres of coastal marsh in the South Lafourche Levee District in southeast Louisiana.